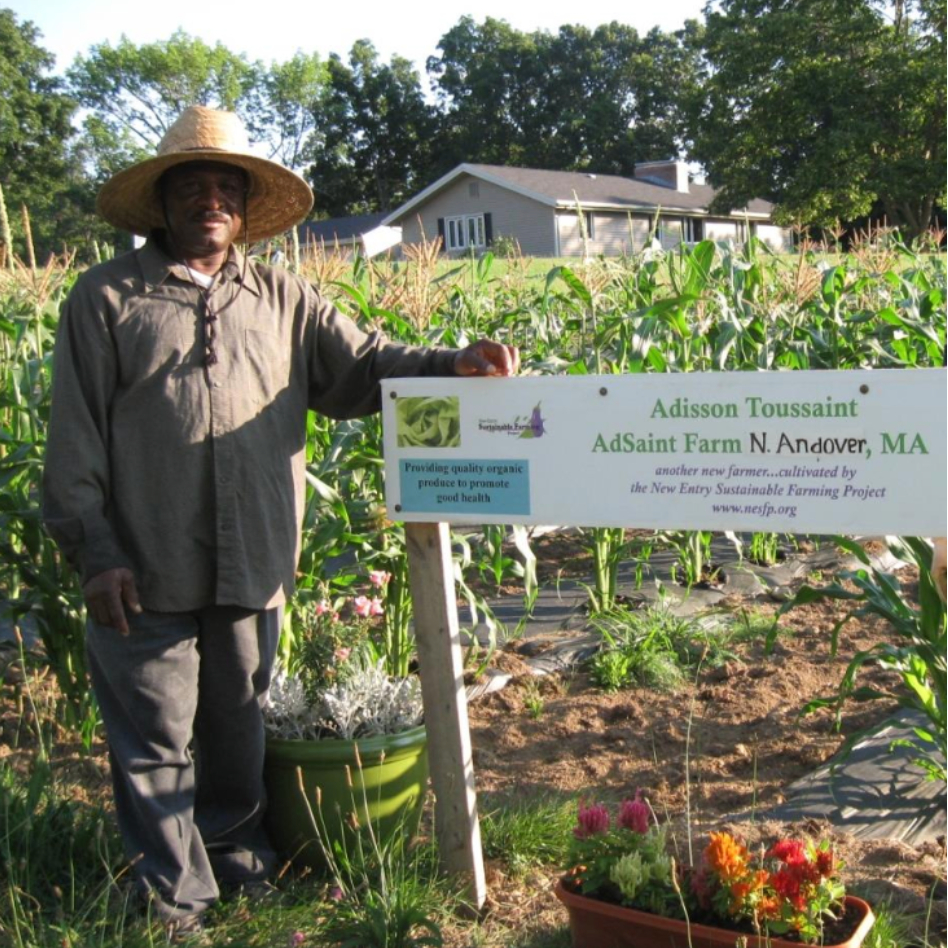 Adsaint Farm
Contact: Adisson Toussaint
City: South Lancaster, MA,
Email Address: tssntdssn@yahoo.com
About Us
When Addison Tussaint moved to New England from Haiti in 2004 he knew he wanted to continue farming. His father was a farmer and after graduating from the Henri Christophe University with a B.S. in Agronomic Sciences he established his own agricultural association in Haiti. When Addison graduated New Entry's business planning class in 2008 he was able to open Adsaint farm which is now based in North Andover. Addison uses his depth of expertise and experience to advance his mission of providing healthy organic produce to the community!