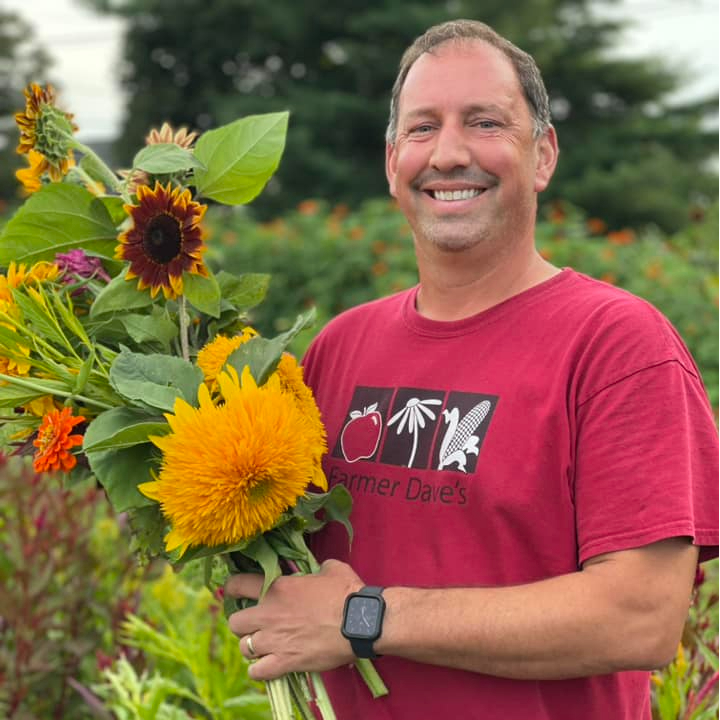 Farmer Dave's
Contact: Dave Dumaresq
Address: 437 Parker Road Dracut, MA,
Email Address: ddumaresq@hotmail.com
About Us
Farmer Dave's is a diversified farm north of Boston that responsibly grows a myriad of vegetables and fruits. While offering a CSA membership with pickups in many surrounding communities, Farmer Dave's operates farm stands and participates in local farmers markets, school tours and pick-your-own apples. Committed to our food eco-system and keeping our community strong and healthy, we strive to keep our food sustainable and local.