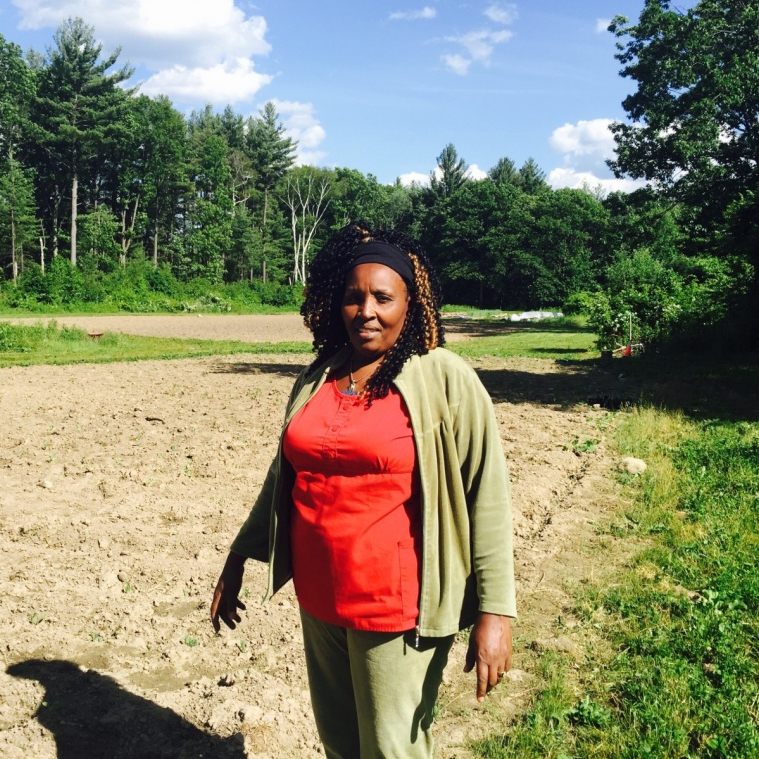 Margaret Gichuki
City: Dracut, ,
Email Address: ginger.turner@tufts.edu
About Us
Margaret Gichuki graduated from our Farm Business Planning Course in March 2016. Margaret is originally from Kenya and has been farming her entire life!

Margaret found New Entry through a colleague and long-time New Entry farmer that you may be familiar with, Seona Ban Ngufor! Margaret and Seona work together at their off-farm jobs. Margaret expressed how much she missed farming when Seona told her about our programs and encouraged her to join our New Entry family!

This year, Margaret will be growing an assortment of beans, corn, and greens that she is selling to her African community.